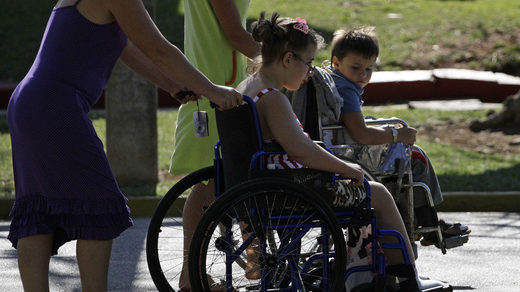 Minnesota has reported an outbreak of a rare condition of the nervous system that has affected six children across the state. No single cure exists for acute flaccid myelitis (AFM), which can cause death in its most severe cases.
While the rare condition, which results in acute muscle weakness and the loss of muscle tone in the arms or legs, typically strikes one patient in the Midwestern US state annually, six children under the age of ten were hospitalized with it in Minnesota, starting from mid-September, the Department of Health (MDH) reported. Cases of AFM were confirmed in the Twin Cities, central Minnesota and northeastern Minnesota.
"MDH disease investigators are working aggressively with health care providers to gather information about the cases," state health officials said in a
statement
. "The department is also in contact with the Centers for Disease Control and Prevention (CDC) to share information."
The acute cases of the sickness, also known as Enterovirus 68 (EV68), could lead to a dysfunction of the nerves controlling the head and neck, with noted facial weakness, drooping of the eyes and difficulty swallowing all potentially developing in patients. AFM's most severe cases could lead to respiratory failure and eventually death, if the muscles responsible for breathing become too weak to carry out their functions.