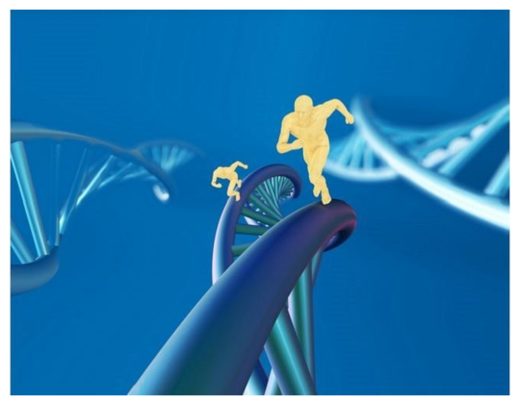 The sales pitch is compelling: By revealing the secrets locked inside your DNA, genetic testing can optimize your workout gains while reducing your risk for injury. "Remove the guesswork from training,"
claims
one company. "Take your exercise choices to the next level,"
says
another.
The companies selling these services (often for hundreds of dollars) say they're backed by hard science. But take a close look at the research undergirding these products and you'll catch a distinct whiff of snake oil.
"There are some companies out there who are just making stuff up or exaggerating to the point of fraud, but even the companies that aren't making fraudulent claims are utilizing the scientific aura surrounding DNA to imply that there's more evidence than there really is,"
says
Robert Green
, MD, a professor of medicine at Harvard Medical School and director of the
Genomes2People Research Program
based at Brigham and Women's Hospital.
Green says there are some genetic markers associated with the activity of fast twitch muscle fibers. These genes may play a minor role in a person's response to different types of resistance training. Using this kernel of genetic science as a foundation, companies are constructing whole training programs that are purportedly tailored to a person's unique genetic blueprint.
But Green says the genetic markers these testing companies look at are only single pieces of a very complicated puzzle. How (and how much) they matter remains to be seen and probably depends on hundreds of other variables. "It's very easy for these companies to misrepresent the connection between your DNA and your desired outcome," Green says.
Others agree. When it comes to fitness-focused genetic testing, "These products are going out on a limb in terms of interpretation of the science," says
Jason Vassy
, MD, a genetic science researcher and assistant professor of medicine at Harvard.