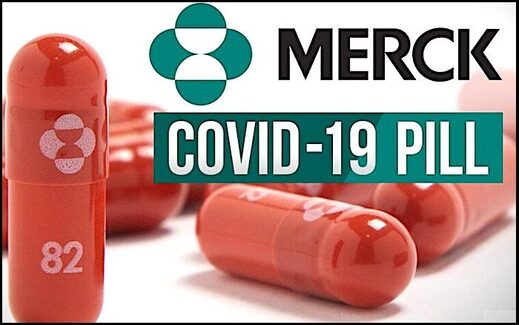 Merck announced Friday that updated data on its experimental
COVID-19
pill show the drug is less effective than previously reported, and
will now move to test treatment for safety.
Merck
said
the pill,
Molnupiravir
, showed a 30% reduction in hospitalization and deaths based on data from roughly 1,400 patients.
Figures
from an interim study released Oct. 1 showed an approximately 50% efficacy based on data from over 1,400 patients.
The drugmaker released the results of the study to the Food and Drug Administration, which will meet to discuss the pill in November.
Data from October also showed 7.3% of patients given Molnupiravir twice a day for five days were hospitalized, and none had died by 29 days after starting treatment. Meanwhile, 14.1% of placebo patients were hospitalized.
Updated data showed
6.8% of patients given the drug were hospitalized, and one died while 9.7% of the placebo group went to the
hospital.