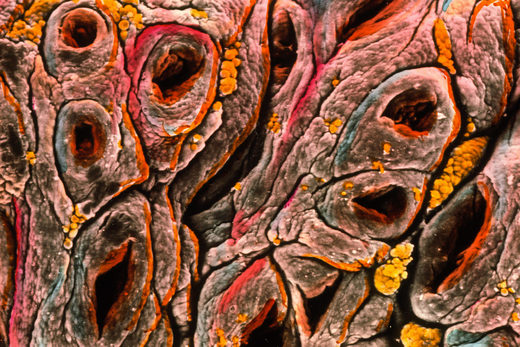 Infection with a common, symptomless virus could be one of the first steps towards developing coeliac disease, a painful autoimmune condition that damages the gut.
Coeliac disease involves the immune system treating
gluten
as an antigen and attacking it and has generally been thought to be a genetic disease. However, there is some evidence that the onset of the condition may be linked to people experiencing viral infections. These may include infection by adenoviruses, which cause colds, rotaviruses, which can cause diarrhoea, and the hepatitis C virus.
Now there is experimental evidence that some viruses may indeed prompt the onset of coeliac disease.
Bana Jabri
at the University of Chicago, Illinois, and her team have found that exposing mice to a common
reovirus
called T1L breaks their tolerance of gluten.
When the team fed small groups of mice gliadin - a component of gluten - they found that mice produced two to three times as many antibodies against the compound over the next two days if they were also infected with reovirus.
"The reovirus changes the way the immune system sees gluten," says Jabri. Normally, the body's immune system learns to tolerate the wide range of substances in our food, including gluten - a protein found in wheat, rye and barley. But the team's findings suggest that infection with a reovirus interferes with this, leading the body to mistakenly attack gluten.
"Our experiments are the first to demonstrate that a virus can induce loss of tolerance to dietary antigens," says Jabri.