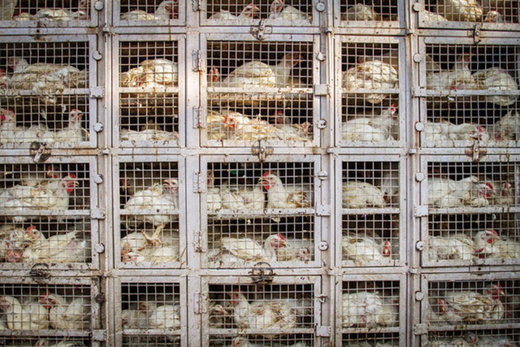 Certain antibiotic resistance genes are easily transferred from one bacterial species to another, and can move between farm animals and the human gut. A team led by Chinese researchers has characterized this
"mobile resistome," which they say is largely to blame for the spread of antibiotic resistance.
They found that many antibiotic resistance genes that are shared between the human and animal gut microbiome are
also present in multiple human pathogens.
These findings are published September 9 in
Applied and Environmental Microbiology
, a journal of the American Society for Microbiology.
"This is an incredibly robust study," said Harold Drake, PhD, editor of the journal. "The so-called "transfer network" of
antibiotic resistance genes
described in the paper is very forward reaching and will have great impact not only on our understanding of this modern microbial dilemma but also on how human healthcare agencies and research institutes attempt to cope with it."
In China, the human and chicken
gut
microbiomes share 36 mobile resistance genes, said corresponding author Baoli Zhu, PhD, professor of pathogenomics, University of Chinese Academy of Sciences Medical School. The
human gut
microbiomes in China, Europe, and the US share more mobile resistance genes with the chicken gut microbiome than with any other livestock gut microbiomes.
Among 84 mobile
antibiotic resistance
genes shared between at least two gut databases, 41 had recently moved between human and animal guts, said Zhu.
Collectively, genes from among these 41 are capable of disabling all of six major classes of antibiotics, including tetracyclines, aminoglycosides, and beta-lactams.