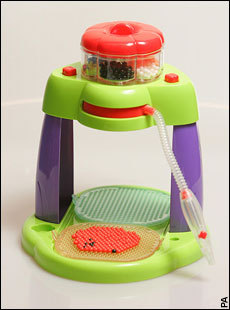 ©PA
Bindeez had been tipped as one of the must-have toys this Christmas
A popular toy has been withdrawn from shops because of fears it may contain a potentially lethal hallucinogenic drug.
Bindeez, which allows young children to make animals and other shapes from beads, were predicted to be a popular present this Christmas.
Retailers, including Woolworths and Argos, withdrew the sets after Moose Entertainment, an Australian company that designed the product, admitted that a "small number" of children in Australia needed treatment after swallowing the beads.