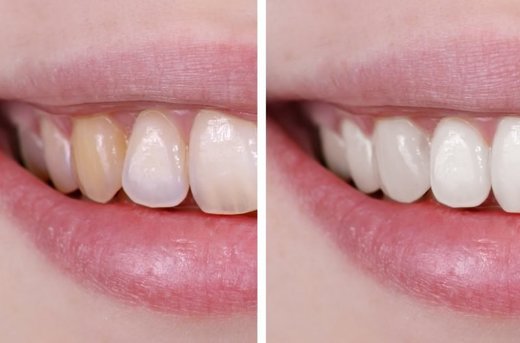 Traditional whitening practices have proven to be quite harmful to the longevity of our teeth.
Dental specialist Linda Greenwall has thoroughly
investigated
the harmful use of teeth whitening treatments, especially ones which include chlorine dioxide, and argues "these chlorine dioxide treatments are advertised as safe for teeth. It is certainly not the case."
It remains difficult for people to find an effective and safe alternative to traditional teeth whitening practices — practices that cause serious and irreversible damage to our tooth's enamel, which is what protects it to begin with. Greenwall explains that
chlorine dioxide whitening treatments can cause serious damage, including: etching of teeth, loss of tooth luster, teeth appearing more discolored, teeth absorbing more stains than before (due to loss of protective enamel), teeth feeling rough, and increased sensitivity (sometimes permanent).