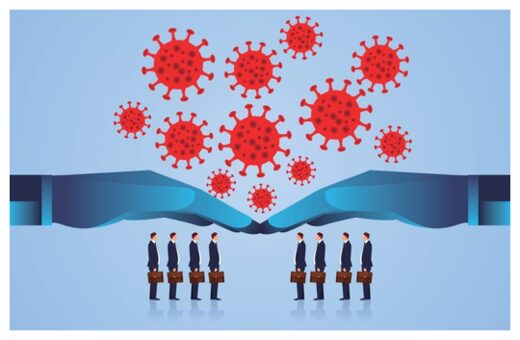 Ever since the beginning of the covid pandemic, one of the big topics of discussion has been whether infection results in lasting immunity. Since the advent of the vaccines, that has expanded in to a discussion about whether prior infection or vaccination provides a higher degree of immunity.
Back in December, I wrote about
a study that showed that 90% of people who get covid still have antibodies six months out from infection
. This was encouraging news. However, all it really did was show that most people keep their antibodies for a decent period of time after infection. It didn't actually tell us anything about the probability of being re-infected.
Antibodies are a "surrogate" marker. We think they might tell us something useful, but we can't really be sure.
It's kind of like looking at the share of a population that have high blood pressure instead of looking at the proportion that are having strokes.
We really don't know whether the presence of antibodies after infection means that someone is immune, or whether the absence of antibodies means that someone has lost their immunity. In fact, we still don't really know whether antibodies play a meaningful role in fighting covid or not.
Correlation isn't always causation. Antibodies appear to be a good marker for prior infection, but that doesn't mean that they have a causal role in preventing a re-infection.
So, what we really need is a study that looks at the degree to which people actually get re-infected, not more studies that look at antibodies. Once we have that, we can do a comparison with the results of the vaccine trials, and then we will finally have a reasonably good estimate of whether prior infection or vaccination provides a higher level of immunity, or if they are equivalent. That is now exactly what we have, thanks
to a study that was recently published in The Lancet
.