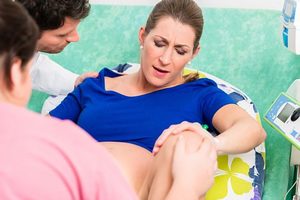 Midwives are backing down on their decade-long campaign for natural childbirth - because they say it makes women feel like failures.
Pregnant women will no longer be told that they should have babies without medical intervention as part of an overhaul of professional guidance.
The Royal College of Midwives have announced they want to avoid giving the impression that interventions such as caesareans and epidurals are abnormal.
Cathy Warwick, chief executive of the college, denied that the 'campaign for normal birth' which has run since 2005, has compromised the safety of women and unborn children.
She admitted, however, that it had 'created the wrong idea' and would be ended.