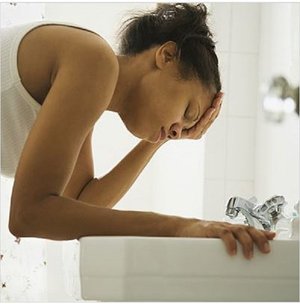 Vomiting is a natural reflex that often occurs as a form of protection. In the event you consume something that is contaminated or poisonous, vomiting is your body's way of getting rid of it. You may first experience nausea, which is the unpleasant feeling of being about to vomit.
Vomiting refers to the typically involuntary emptying of your stomach contents through your mouth. Nausea and vomiting are not diseases but rather are symptoms of an underlying health condition.
Often, a virus, such as norovirus, is to blame, but vomiting may also be due to bacteria, parasites and food poisoning. Other conditions, including motion sickness, pregnancy, reflux and even stress, can also cause vomiting
.