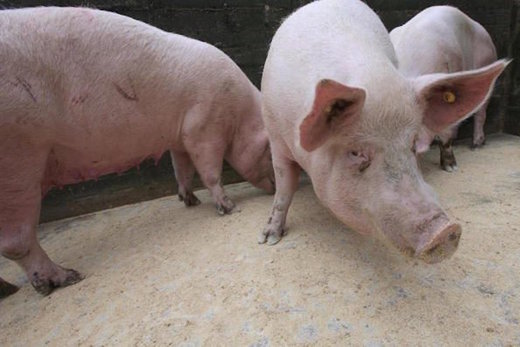 Regulatory failures are allowing Danish pigs infected with lethal antibiotic-resistant bacteria into British farms, writes Andrew Wasley, with contaminated pork found in UK supermarkets, and three human infections recorded. The official response? Deny there's a problem, take no action, and hope for the best. Six people may have died from the bug in Denmark, but the UK is safe, surely?
Pigs infected with the superbug MRSA can be freely imported into the UK due to regulatory loopholes.
An investigation has established that there is no mandatory screening for live breeding pigs leaving Denmark - where MRSA is rife throughout the country's herd - and entering the UK.
Experts are warning that if no action is taken, the UK's pig herd could rapidly become infected. Such an epidemic could have a serious impact on human health, according to leading Danish microbiologist and MRSA expert, Professor Hans Jørn Kolmos.
Thousands of people have contracted the livestock-associated strain of MRSA in Denmark and six have died from it in the last five years. At least one regular Danish supplier of pigs to England was contaminated with the bug in 2014. This supplier exported 41 pigs to England in the last three months.