Comment:
And what is Xanax? A mind-altering, highly addictive, yet
commonly prescribed drug
to 'induce feelings of calmness that counter feelings of anxiety and panic'.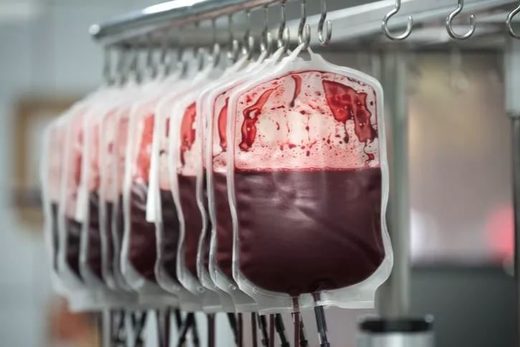 Scientists testing a small but random sample of donated blood ready for transfusion have discovered that
70 percent contained traces of Xanax
.
Writing in the
Journal of Pharmaceutical and Biomedical
earlier this month, researchers were surprised by the level of pharmaceuticals detected in supposedly clean blood batches — in particular, the concentrations of cough medicine and anti-anxiety medication.
The testing also revealed that all 18 batches of blood contained caffeine, suggesting America's love of coffee, tea and other caffeinated beverages runs deep.
The purpose of the exercise was to find out the purity of the blood samples before they were used to test a method for examining the effect of botanicals on drug metabolization. Botanicals are plants or plant extracts taken for medical or therapeutic reasons, such as echinacea, CBD oil and ginko.
"From a 'contamination' standpoint, caffeine is not a big worry for patients, though it may be a commentary on current society," co-author Luying Chen, a PhD student at Oregon State University (OSU), said in
a statement
.