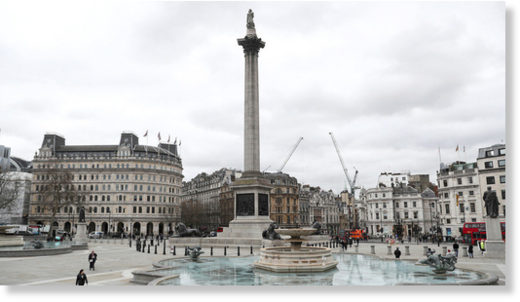 The death statistics being used by supporters of a prolonged lockdown, whatever the costs to our jobs, businesses and health, need careful and sober analysis. They raise more questions than they answer.
Coronavirus is being touted as the worst pandemic of modern times, and we are told that excess deaths are reaching record highs.
While technically accurate, one week's statistics demonstrate that this is not the whole picture.
Sky TV economics editor Ed Conway recently produced a
chart
entitled: 'The Worst Week Ever? Not quite, but not far off'.' He is referring to the fact that the total number of deaths registered in England and Wales in the week ending April 10 - 18,516 deaths -
remains lower than some weeks in previous flu seasons. These weeks include those in January 1970 (20,006 deaths), December 1989 (19,104 deaths) and January 2000 (18,646 deaths).
Conway rightly
points out
that
those previous highs came at the peak of those years' flu seasons, and we are now in April
. Conway claims that there has never been a week at this time of year as deadly as this. He may be right, but
weekly figures
from the Office of National Statistics
only go back to 1970
, and so do not include earlier pandemics such as the 1951 flu outbreak, the Asian flu pandemic of 1957-58, or, of course, the Spanish flu of 1918.
And there are other holes in Conway's analysis. Although there have been an abnormally high number of deaths this April, there have been certain demographic changes over the years that may have contributed to the overall picture. Let us look into what some of those could be.