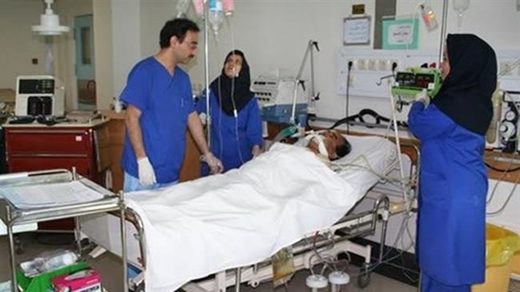 Iran's Health Ministry has said that
an ongoing swine flu epidemic in the country has claimed the lives of 56 people since its outbreak
more than two months ago
.
Comment:
I.e., October 2019, the same time period as
Italy
first began noticing 'strange flu/pneumonia cases'.
"Due to influenza, 273 individuals have been hospitalized and 19 have lost their lives" in the past week alone
, said Alireza Raisi, the Health Deputy of the Iranian Health Ministry.
The health deputy added that
all of the disease's victims have so far been among aged individuals or people which had been suffering from underlying disorders
.

Comment: Sound familiar?


"As the Health Ministry had previously announced, not all individuals need to be vaccinated for the disease and only people with underlying disorders such as diabetes, lung disease and pregnant women are advised to do so," Raisi said.
"This wave will continue for another two weeks during which it may even become more widespread, but it will diminish afterwards," he added.