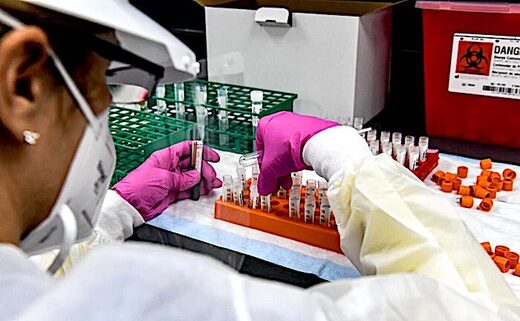 AstraZeneca, one of the companies racing to develop a vaccine against the coronavirus, seems to have hit a stumbling block.
The company put a hold on its COVID-19 clinical trials worldwide while it investigated an adverse reaction in a trial participant in the United Kingdom.
It's not clear how long the stoppage will last. Sometimes reactions happen during a trial that are purely coincidental, but if they are serious enough, research is put on hold until they can be fully investigated.
AstraZeneca said in a statement late Tuesday that the company is testing a vaccine originally developed at Oxford University.
"We are working to expedite the review of the single event to minimize any potential impact on the trial timeline. This is a routine action which has to happen whenever there is a potentially unexplained illness in one of the trials, while it is investigated, ensuring we maintain the integrity of the trials."