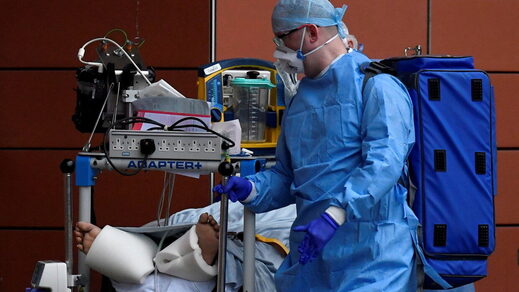 Over 50% of Covid patients in England tested positive only after being hospitalised - likely for other reasons - leaked NHS data has suggested, raising questions about the true impact the virus is having on the healthcare system.
The previously hidden figures, covering all NHS trusts in England, showed that as of last week, only 44% of those classified as Covid patients had tested positive for the virus by the time they were admitted to hospital. Despite broad public testing for the disease,

an incredible 56% of Covid hospitalisations involve already-admitted patients

who were administered routine Covid tests, the Telegraph
reported
. Forty-three percent of Covid-positive patients were identified within two days of admission, while 13% were flagged in the following days and weeks.
According to the outlet, health officials were instructed last month to begin placing Covid patients into two categories: those who were in hospital primarily because of the virus, and those who were admitted for other reasons.
However, the NHS has so far withheld this data from the public.