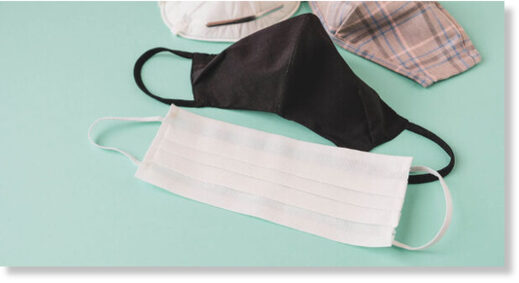 A new study on face masks highlight their inefficacy, lack of safety and ability to cause physiological, psychological and long-term health problems, which may culminate in immune suppression, worsened chronic disease, accelerated aging and premature death
Baruch Vainshelboim, who works with the cardiology division at Stanford's Veterans Affairs Palo Alto Health Care System in California, is among the latest to sound the alarm that face masks should be avoided for the general public.
It's not simply an issue of whether or not they "work" - though as he writes, "scientific evidence supporting facemasks' efficacy is lacking" - or that wearing something is better than nothing because, as noted by Vainshelboim,
"adverse physiological, psychological and health effects are established
."
[i]
The paradox, he notes, has been apparent from the beginning as
SARS-CoV-2
affects the respiratory system, potentially leading to respiratory failure and death (though it should be noted that the case fatality rate is low - considerably less than 1% or, according to Dr. Anthony Fauci and colleagues in March 2020, consequences may be "more akin to those of a severe seasonal
influenza
"
[ii]
).