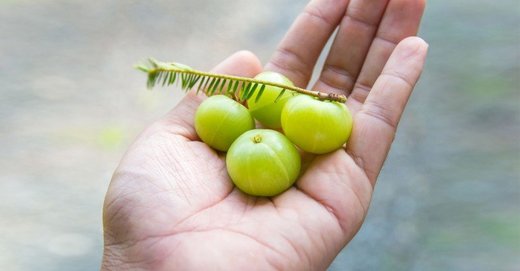 Antioxidant-rich amla prevents graying by fighting free radicals and cooling the pitta dosha. It nourishes hair follicles and increases blood supply to the scalp. Being anti-microbial, it also inhibits dandruff. Apply a paste of 1/2 cup yogurt, 2 tbsp gooseberry powder, 1 tbsp fenugreek powder, and 1 tbsp curry leaves paste on damp hair. Rinse after 20 min to get lustrous, durable tresses.
Aren't we willing to go to any extent to make our hair look lustrous? Of course our hair is precious to all of us! Hair fall is a major concern for many and should be treated in time. But little do we know that to have healthy hair is actually very affordable and simple, provided we choose the appropriate natural ingredients for our hair.
If you are one of those who want to give your locks a boost, here is a quick guide on how to get naturally healthy hair.