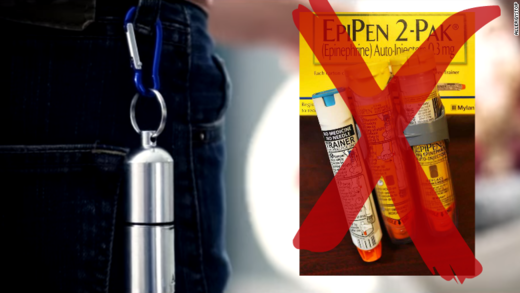 The pharmaceutical company Mylan drew Internet and patient jeers after it became publicly apparent that it had hiked the price of the
EpiPen
to $600. The company acquired the epinephrine pen in 2007 and, back then, it was only $100. Furthermore, the product development was paid for by you -
the taxpayer
.
The epinephrine injection pen saves the lives of those with allergies so severe they go into anaphylactic shock. In the time it takes a paramedic to reach a person who goes into anaphylactic shock which causes the throat to close and the victim to lose oxygen to the brain, it could be too late to save a life. The injection pen works almost instantly allowing those with life-threatening allergies to live independently and without too much fear for their lives.
While Mylan
cut the price by about half
, the situation
still highlights the greed of pharmaceutical companies who never show regard for self-pay patients and let insurance companies pick up the tab
thanks to premium payers. After all, the product amasses $1 billion dollars in sales each year.