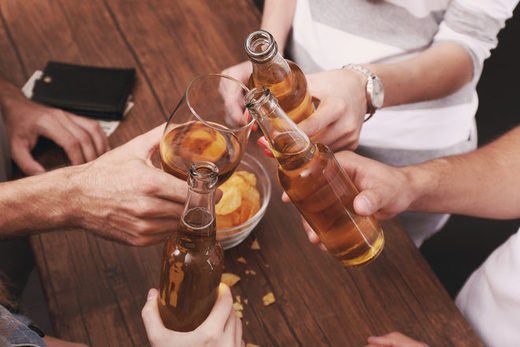 Liver cirrhosis is the 12th leading cause of mortality worldwide and approximately half of those deaths are due to alcohol abuse. Yet apart from alcohol abstinence, there are no specific treatments to reduce the severity of alcohol-associated liver disease. Researchers at University of California San Diego School of Medicine and J. Craig Venter Institute (JCVI) have linked
intestinal fungi to increased risk of death for patients with alcohol-related liver disease. The
y also found that antifungal treatment protects mice from alcohol-related liver disease progression.
The study is published May 22 in the
Journal of Clinical Investigation
.
"Not only is this
the first study to associate fungi and liver disease
," said senior author Bernd Schnabl, MD, associate professor of gastroenterology at UC San Diego School of Medicine, "we might be able to to slow the progression of alcoholic liver disease by manipulating the balance of fungal species living in a patient's intestine."
Alcoholism is associated with bacterial overgrowth in the intestines, as well as a shift in the types of bacteria found there, but little was known about the role of intestinal fungi in alcoholic liver disease.