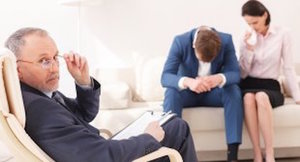 In the current issue of the journal
Ethical Human Psychology and Psychiatry
, Australian dissident psychiatrist Niall McLaren titles his article, "Psychiatry as Bullshit" and makes a case for just that.
The great controversies in psychiatry are no longer about its chemical-imbalance theory of mental illness or its DSM diagnostic system,
both of which have now been declared invalid even by the pillars of the psychiatry establishment
.
In 2011, Ronald Pies, editor-in-chief emeritus of the
Psychiatric Times
,
stated
,
"In truth, the 'chemical imbalance' notion was always a kind of urban legend—never a theory seriously propounded by well-informed psychiatrists." And in 2013, Thomas Insel, then director of the National Institute of Mental Health, offered a harsh rebuke of the DSM, announcing that because the DSM diagnostic system lacks validity, the "NIMH will be re-orienting its research away from DSM categories."
So, the great controversy today has now become just how psychiatry can be most fairly characterized given its record of being
proven wrong
about virtually all of its assertions, most notably its classifications of behaviors, theories of "mental illness" and treatment effectiveness/adverse effects.