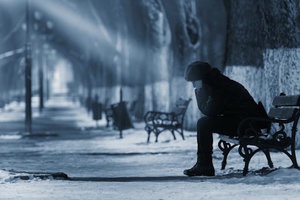 An inventive team of high school students has created a new light therapy device that may provide relief for the millions of people who suffer from a seasonal form of depression.
As the days shorten and fall gives in to winter, bouts of the
"winter blues"
aren't uncommon. But a more serious form of winter depression known as
Seasonal Affective Disorder (SAD)
can make the colder, darker months a long period of misery for many.
What
is
SAD?
When the seasons change and the length of daylight hours varies, there is a shift in our circadian rhythms. This can cause our "biological clocks" to be out of sync with our daily schedules, and can have dramatic effects on our overall wellness. The most difficult months for SAD sufferers in the Northern Hemisphere are January and February, and younger people and women tend to be at higher risk.