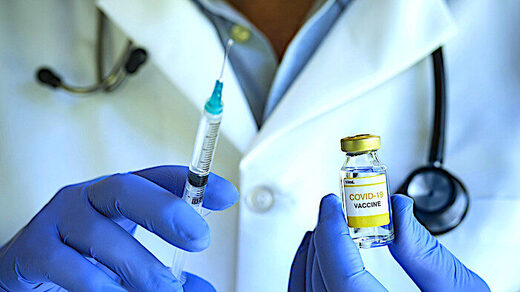 Global markets surged and politicians and the public rejoiced online as
Pfizer announced its Covid-19 vaccine was 90 percent effective, but not everyone is fully convinced,
with a number of critical questions remaining unanswered.
On Monday, US drugmaker Pfizer and German partner BioNTech announced their "interim analysis" of a
43,538-person study of their two-dose vaccine regimen having proved 90 percent effective
in preventing Covid-19.
Just 94 cases of the disease were observed in the large-scale trial, and early indications are that the fight against the coronavirus may be shifting in humanity's favor at last.
Russia's Sputnik V vaccine had already
boasted
similar rates of effectiveness.
However, with all the market surges, breathless news coverage, and political
messaging
about the vaccine, a number of serious caveats, concerns, questions, and a distinct lack of detail remain.
We don't yet know if the Pfizer vaccine
entirely prevents infection, or whether asymptomatic carriers might still be a cause for concern
in the years ahead. The study was also rather limited in scope,
testing only whether there were fewer cases of symptomatic Covid-19 among vaccine recipients than those given the placebo.
In other words, without this information, we have no way of knowing whether this vaccine would actually stop the pandemic or not, or merely change its complexion.