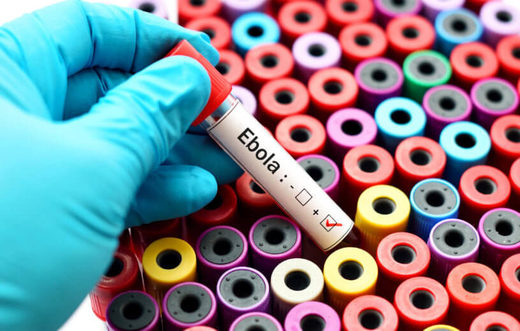 The Ebola virus is indisputably one of the deadliest viruses known to man, but according to Yale scientists, it may actually do some good for a change. Researchers say certain parts of the Ebola virus have shown promise in treating and fighting glioblastomas, or very hard to treat and often
fatal brain tumors.
"The irony is that one of the world's deadliest viruses may be useful in treating one of the deadliest of brain cancers," comments Yale's Anthony van den Pol, professor of neurosurgery, in a
release.
This unlikely medical collaboration takes advantage of a fundamental weakness in cancerous tumors.
Most cancer cells are unable to defend themselves with an immune response against viruses
. This fact has caused researchers to test out the use of viruses in the fight against cancer. Of course, using viruses for medical purposes carries some inherent risk;
viruses can
potentially lead to dangerous infections in cancer patients.