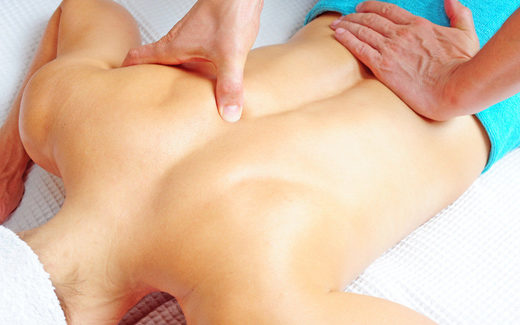 Massage has been found to increase the regrowth of muscle tissue after an injury -- even when applied to the opposite, uninjured limb -- according to researchers from Colorado State University and the University of Kentucky.
It's well established that continuous deep massage treatment is an effective method of
combating lower back pain
.
In
a paper
published this week in
The Journal of Physiology
,
the researchers showed that muscle grew faster after a massage because the making of protein in cells was improved. They also showed that when one leg was massaged, the muscle in the other, non-massaged leg also grew faster.
Muscle is lost very quickly during periods of disuse, such as during bed rest or a hospital stay, and it is extremely difficult to grow back, especially in older people. Massage is an easy-to-use treatment with very few side effects that can lessen pain, decrease anxiety and stress, increase flexibility, improve immunity, and increase blood flow. But its value for muscle regeneration had not been demonstrated before.