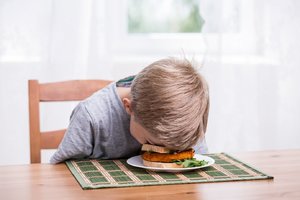 The alarming rise in incidence of chronic, inflammatory-type disorders among children cannot be fully explained by such theories as the hygiene hypothesis, poor eating habits or defective genes. Certainly, there is more to the root cause of food allergies, asthma, autism-spectrum disorders, type 1 and 2 diabetes, obesity, nonalcoholic steatohepatitis (NASH) (otherwise known as fatty liver disease), metabolic syndrome, and autoimmune disorders than can be rationalized as being caused by too much anti-microbial hand sanitizer, too many French fries or genes gone bad.
These hypotheses fail to consider that obesity rates have stabilized despite widespread continuation of sedentary children feeding on junk food, or that autoimmune diseases are increasingly prevalent despite few change in sanitation norms, or that there is no such thing as a "bad genes" epidemic. Vaccine-induced overload of the immune system has been implicated by some researchers as a major contributor to the child diabetes and metabolic syndrome epidemics that are just one part of the tidal wave of increasingly ill children growing up in developed countries.
1
This is not a new theory. In a 17-year-old cover story "Shots in the Dark" written by Barbara Loe Fisher of the National Vaccine Information Center (NVIC) that was published in
The Next City
magazine, statistics for profound increases in autism spectrum disorder, asthma, learning disabilities, types 1 and 2 diabetes, and arthritis among children were cited.
2
Those chronic disease and disability statistics were updated in Fisher's 2004
Mothering Magazine
article, "In the Wake of Vaccines," and in a 2008 published review of the medical literature, Vaccines, Autism and Chronic Inflammation: the New Epidemic.