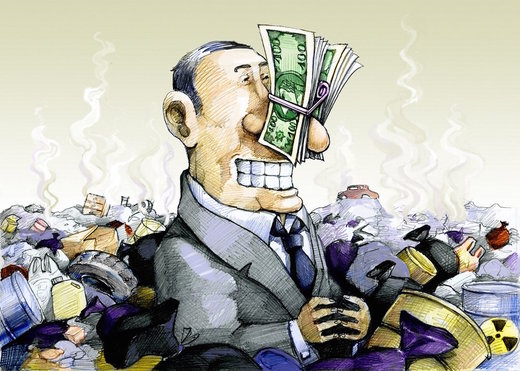 Most of the money that flows through the political system in America originates from special interest groups. Corporations, industry groups, labor unions and single-issue organizations spend billions of dollars each year on campaign contributions and lobbying to gain access to the government policy and law-making process with the ultimate goal of increasing their bottom line. This notion of "buying" influence has resulted in policies that may not be in the best interest of the public. This is particularly true with respect to health and vaccine policy.


The Sugar Industry's Influence in Skewing U.S. Public Health Policy
If you have been to any grocery store lately, you have noticed that the aisles are stocked with processed foods. If you go a step further and inspect the nutrition facts label on packaged foods, you will see that almost all products contain sugar. This is by no means an accident.
The sugar industry has a strong history of shaping nutrition policy in the U.S.
1
Historically sugar producers have enjoyed federal support and protection in return for their significant lobbying and campaign contributions in Congress.
2
For example, in the Farm Bill of 2008 that was ferociously lobbied by the sugar industry, Congress increased price supports for sugar producers while decreasing support for producers for all other crops.
2
In fact, Congress guaranteed a price per pound for raw and refined sugar that they would pay to the sugar producers if they were unable to make a profit at market prices.
2