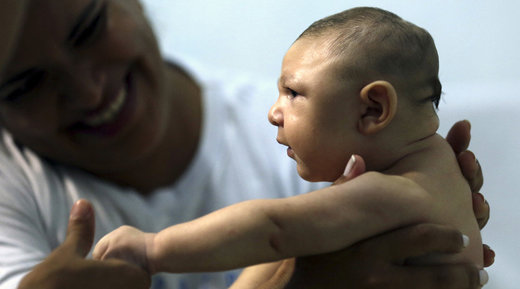 Europe's first baby with the microcephaly birth defect caused by Zika has been born in Catalonia. The mother had been diagnosed with the virus in May after travelling to South America.
Physician Felix Castillo said the baby was born with a small head circumference typical of Zika and that it was "stable and has not required any specific resuscitation," according to
The Local
.
The child was delivered via caesarean section at Vall D'Hebron hospital in Barcelona - the first known case in Europe to go to term.
The mother is reported to have contracted Zika while in Latin America.