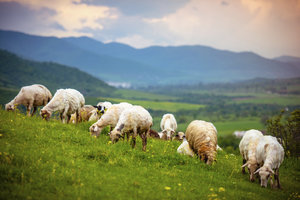 In 2014, an outbreak of whooping cough (pertussis) broke out in the San Diego area. Of the 621 individuals who were infected, nearly all of them were completely up to date on all preventive vaccinations. If vaccines are given to protect from disease, how could this happen?
San Diego public health official Dr. Wilma Wooten argued that the cause was related to a decrease in the protection offered by vaccines after the first year. This answer is most revealing, in that it speaks to the actual efficacy of vaccines. It also shows that the concept of herd immunity is largely myth—and completely misunderstood.
The theory of herd immunity states that when a critical mass of the population (usually stipulated at 95%) is vaccinated against a disease, the possibility of outbreaks is eliminated. This is the main argument that is used to shame parents who wish to refuse certain vaccinations for their children: by not vaccinating, they put the health of the "herd" at risk.
However, if vaccines start losing effectiveness after the first year, as Dr. Wooten says, then constant revaccination would be required, since the immunity offered is only temporary for most vaccines.
Achieving the required rate of protection is virtually impossible under this paradigm.