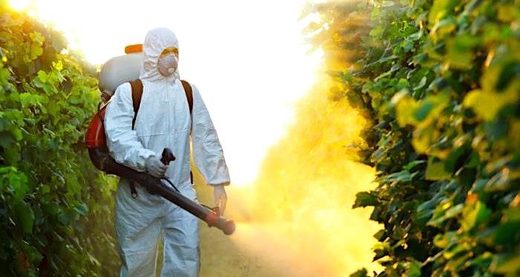 Pesticides are taking a major toll on health across the globe. According to a recent United Nations (UN) report,
1
pesticides are responsible for 200,000 acute poisoning deaths each year, and chronic exposure has been linked to cancer,
Alzheimer's
,
Parkinson's disease
, hormone disruption, developmental disorders and sterility.
2
In 2015, the International Agency for Research on Cancer (IARC), a research arm of the World Health Organization and the "gold standard" in carcinogenicity research, found
glyphosate
- the active ingredient in Roundup, the most widely used herbicide in the world - is a probable human carcinogen.
3,4
As of July 2017, glyphosate is listed as a known carcinogen under California's Proposition 65,
5
which means products containing glyphosate must carry a cancer warning label.
Pesticides like Roundup also threaten the health of the soil, thereby threatening the very future of agriculture itself, as healthy soils are key for growing food.
6
So grave are the concerns over the health and environmental effects of pesticides, the UN's report proposes a global treaty to phase them out and transition to a more sustainable agricultural system.