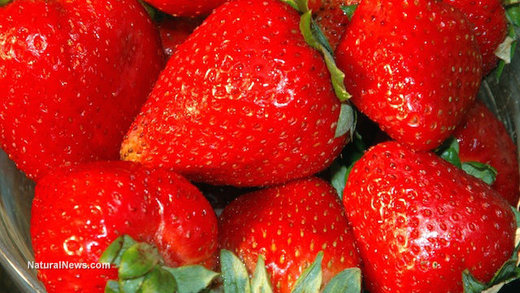 We are often told that fruit is one of the healthiest foods you can eat. However, choosing the wrong fruits can actually have a negative impact on your health.
While fruits are full of fiber and vitamins, they can also be full of cancer-causing pesticides.
A new report shows an alarming amount of pesticides are making their way into the conventionally grown strawberries sold in Swiss supermarkets. The study entailed testing samples of the fruit sold in supermarkets as well as the fruit and soil from strawberry farms situated in the Seeland region of Bern and Thurgau.
A total of 20 different pesticides were found, with fungicides being the most common.
One sample had traces of 11 different pesticides. Twelve out of the 13 samples taken from supermarkets showed the presence of pesticides that are potentially carcinogenic, and eight of them had at least four different types of pesticides.