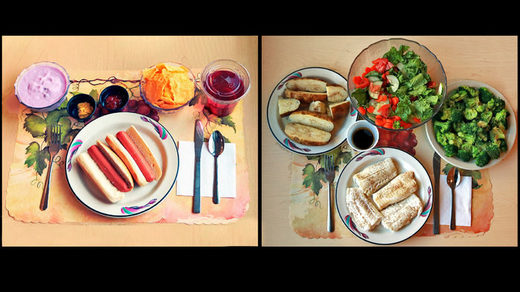 Something about the industrial processing of food makes us more likely to overeat, according to a new study. Volunteers ate more and gained more weight on a heavily processed diet than an unprocessed one, even when the two diets had the same available calories and nutrients.
The study is "a landmark first," and a "shot over the bow" in a debate over the health of processed food, says Steven Heymsfield, an obesity researcher at Louisiana State University's Pennington Biomedical Research Center in Baton Rouge who was not involved with the work. But some experts question whether the study controlled for important differences between the diets.
The definition of "processed food" is controversial. Nearly all the food at grocery stores is subject to some processing: It's pasteurized, vacuum sealed, cooked, frozen, fortified, and mixed with preservatives and flavor enhancers. Some of these processes can change its nutritional qualities. And some studies have found associations between processed diets and increased risk of obesity, cancer, and even earlier death, but none has shown a causal link.