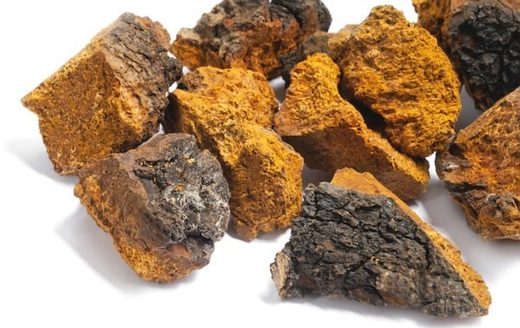 The mysterious Chaga mushroom (
Inonotus obliquus
) is a non-toxic, medicinal mycelium with a propensity for birch bark. If you were to spot it while roaming through a birch forest in the Northern hemisphere, you'd probably assume (based on its rather unappealing appearance), that it was some kind of tree infection. But Chaga is a whole lot more than just an unsightly forest blemish.
The chaga mushroom is actually a treasure trove of science-backed healing potential that's been a prominent feature in folk medicine for thousands of years.
Chaga's reputation as a powerful natural remedy for everything from gastrointestinal disease to tuberculosis to cancer spans at least as far back as the 16th century when botanical artisans are said to have figured out that it could be steeped as a tea for a variety of therapeutic purposes.1
The historical record suggests that, even prior to this, natural healers in Asia were likely among the first to document Chaga's medicinal potential more than 4,600 years ago. They observed that
the strange fungus has a unique ability to extract nutrients from its hosts and concentrate them into itself. Hence the chaga mushroom's incredible density of B vitamins, antioxidants, trace minerals,
enzymes
, and more.
Since these ancient times, science has taken our understanding of Chaga to a whole new level, and the West is finally catching on to what this amazing mushroom is capable of. Just in the last century the Chaga mushroom's antiviral, antimicrobial, anti-inflammatory, cardio-protective, anti-hyperglycemic, and anti-cancer properties have become more widely known.