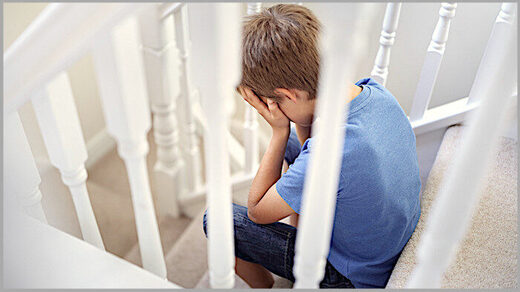 The medicalisation of childhood is one of the most depressing features of Anglo-American child rearing. Year by year, it's getting worse.
The problem of mental health is fast becoming synonymous with childhood. Unfortunately, the medical establishment is more than happy to solve the problems of children by shoving drugs down their throats. This alarming trend was highlighted by new NHS figures published at the end of last month that
showed
that
prescriptions for antidepressants given to British children aged 5 to 16 has risen by 22% during the past five years.
Predictably, the prescribing of antidepressant drugs has spiked since the lockdown.
The tendency to medicalise children's behaviour has intensified since the outbreak of the coronavirus and sedating them is frequently regarded as the most effective way of dealing with their problems.
During the course of my studies into the subject of childhood and parenting for more than 25 years, I have noticed the proliferation of alarmist reports alluding to the distressing state of the mental health of young people. Every year, the
variety of psychological problems afflicting children continues to increase.
The lockdown has been seized upon as an opportunity by the mental health industry to turn children into potential patients.
But is it really the case, as the Royal College of Psychiatrists
argued
earlier this year, that school closures and the lockdown threaten to unleash a mental health crisis amongst young children, that
can damage them for life?