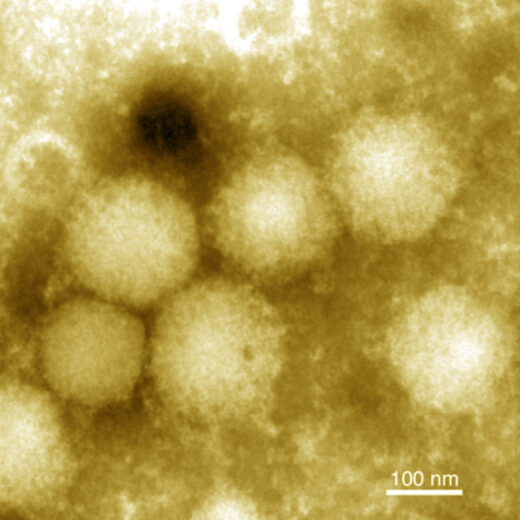 Orthonairoviruses
are tick-borne viruses in the genus
Orthonairovirus
, the family
Nairoviridae
.
They cause sometimes fatal febrile illnesses in humans and other animals.
Of 15 species within the genus, four species comprise known human pathogens: Crimean-Congo hemorrhagic fever virus, Nairobi sheep disease virus, Dugbe virus, and Kasokero virus.
The newly-discovered orthonairovirus, named Yezo virus (YEZV), is the causative agent of an acute febrile illness characterized by thrombocytopenia, leukopenia, and elevation of liver enzymes and ferritin.