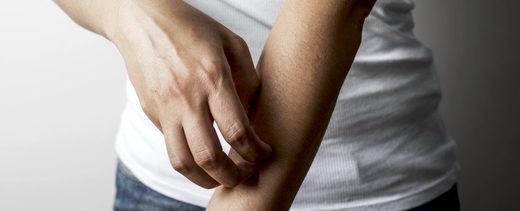 Why do we
itch
? The reasons are
many
and
varied
. But what's becoming ever clearer is many who experience chronic itching due to skin conditions also shoulder a
profound psychological burden
no scratching can relieve.
While the nature of this link around conditions like
eczema
and
psoriasis
has been investigated before, scientists say we're still only beginning to understand how skin disorders, mental health problems, and quality of life all intersect.
"There are already studies showing evidence of a correlation between itch and mental health problems in general, and in specific skin disorders, but there is a lack of a cross-sectional study across chronic skin diseases,"
says
dermatologist Florence J. Dalgard from Lund University in Sweden.