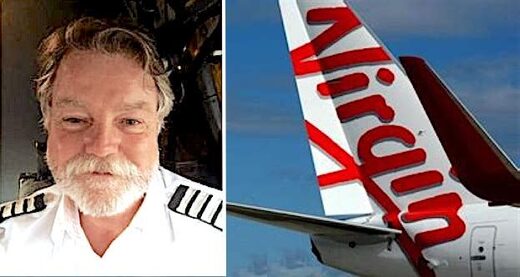 CAPTAIN Shane Murdock
says the air industry is 'poised on the precipice of disaster'. A pilot for more than 40 years and a qualified air accident investigator, he has found official data that back up his claim of impending global catastrophe. He adds:
"When correlated, the data indicate there is an enormous problem that is having, and will have, a significant impact on aviation safety worldwide. There is enough evidence to be sending out red flags."
There have been many tragedies this year.
Phil Thomas
, a young graduate of the Cadiz, Spain, flight training academy, fell ill and died suddenly in April. There were five pilot incapacitations in March including a
British Airways
pilot who collapsed and died in Cairo, Egypt not long before he was due to fly.
Pilots are super-fit, so why are so many dying suddenly or collapsing?
Cpt Murdock concludes
they are suffering severe adverse reactions to the Covid-19 vaccinations
, which has myocarditis (heart inflammation), brain fog, insomnia, blood clots and anaphylaxis as side effects.
He thinks some pilots are
ticking timebombs
and claims many are not declaring ill-health. He said:
"They are not reporting brain fog, heart flutters and dizzy spells because they don't want to lose their jobs."