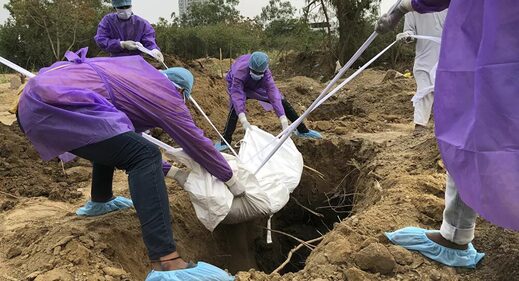 Black fungus, white fungus, and yellow fungus - India has seen all sorts of strange diseases that lead to the loss of jaw bones, eyes, and other horrifying complications. These fungal infections have mostly been observed in people who have recently recovered from COVID-19.
A "mystery fever" that has killed nearly 70 people, including 40 children, in a week has terrified the Indian state of
Uttar Pradesh
.
Most of the deceased reported high fever, dehydration, and a sudden drop in platelet count, while others had dengue symptoms.
A lot of cases are being reported from the Agra, Mathura, Mainpuri, Etah, and Kasganj districts, while Firozabad is said to be the most affected district in the state.