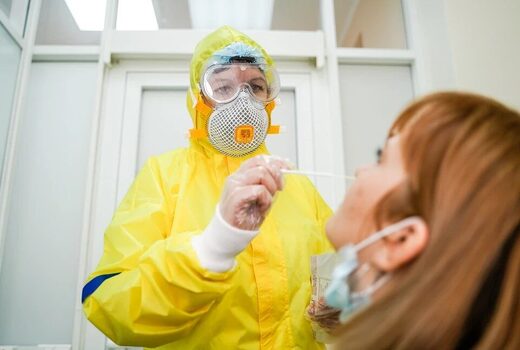 Doctors are increasingly inclined to believe that
the coronavirus does not leave the human body and even after recovery continues to circulate inside, causing harm to many organs and systems,
said the head of Rospotrebnadzor Anna Popova. Nervous tissues and vessel walls are especially affected by long COVID; the virus also has an extremely negative effect on the immune system.
HOW RESILIENT IS THE CORONAVIRUS IN THE BODY?
According to studies, SARS-CoV-2 "positive samples" can be obtained from the upper respiratory tract (nasopharynx) for up to 2.5 months (maximum).
Nikolay Kryuchkov
, Candidate of Medical Sciences, immunologist, General Director of the contract research company, told Komsomolskaya Pravda. From the lower respiratory tract (lungs and small bronchi - bronchioles) - up to 2 months. From stool samples (intestines) - up to 4 months. From blood samples - in the region of 2 months.
The average duration of the "survivability" of coronavirus in the body is measured in two to three weeks