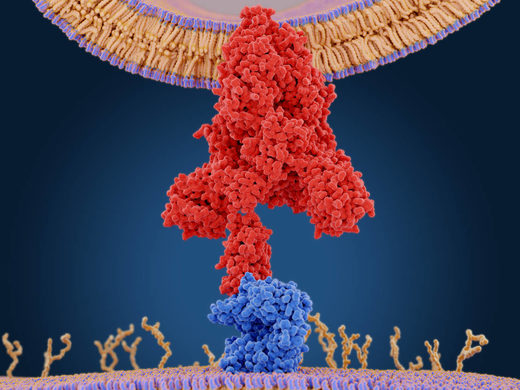 I've been reading case reports of heart damage in people infected with COVID-19. In fact, someone in my close circle had an episode of fulminant myopericarditis and a strange lung pathology last December, from which he miraculously recovered. I deem SARS-CoV-2 (the virus that causes the disease COVID-19) a likely suspect behind my friend's illness, even though this occurred a few months
before
the pandemic officially began in Europe.
The following LiveScience article provides some clues as to how both the heart and lungs can be seriously affected during a COVID-19 infection:
The mysterious connection between the coronavirus and the heart

"We're seeing cases of people who don't have an underlying heart disease, who are getting heart damage," said Dr. Erin Michos, the associate director of preventive cardiology at Johns Hopkins School of Medicine. Heart damage isn't typical in mild cases of COVID-19, and tends to occur more often in patients who have severe symptoms and are hospitalized, she said. [...]

Both heart cells and lung cells are covered with surface proteins known as angiotensin-converting enzyme 2 (ACE2) — these molecules serve as "doorways" for the virus to enter cells. But this enzyme is a "double-edged sword," she said. On one hand, the ACE2 molecule acts as a gateway for the virus to enter the cell and replicate, but on the other hand, it normally serves a "protective" function, Michos said.

When tissues in the body are damaged — either by an invading virus such as SARS-CoV-2 or by other means, the body's natural healing response involves releasing inflammatory molecules, such as small proteins called cytokines, into the bloodstream. But paradoxically, too much inflammation can actually make things worse. The ACE2 enzyme acts as an anti-inflammatory, keeping immune cells from inflicting more damage on the body's own cells.

But when the virus latches onto ACE2 proteins, these proteins get knocked out of commission, possibly reducing the anti-inflammatory protection that they give. So the virus may be acting as a double-whammy by damaging cells directly and preventing the body from protecting tissues from inflammatory damage.

"If the heart muscle is inflamed and damaged by the virus, the heart can't function," she said.

The novel coronavirus might also indirectly damage the heart. In this scenario, the patient's immune system winds up "going haywire," Michos said. This scenario has played out in some really sick patients who have highly elevated inflammatory markers — or proteins that signal high levels of inflammation in the body.

This is called a "cytokine storm," Michos said. Cytokine storms damage organs throughout the body, including the heart and liver, she added. It's not clear why some people have such an elevated response compared with others, but some people could be genetically prone to it, she added. [...]

It's really hard to tease out whether having more ACE2 is helpful or harmful, as these proteins are how the virus enters the cells, but also known to protect the cells against injury, Michos said.