Contaminated seaweeds in Sydney Harbour could be threatening the small animals that feed on them, according to a new study revealing that the harbour's seaweeds have the world's highest levels of copper and lead contamination.
Up to 75 percent of the offspring of small crustaceans that feed on a common brown seaweed, for example, are killed when they are exposed to copper at levels found in some parts of the harbour, UNSW laboratory and field experiments have shown.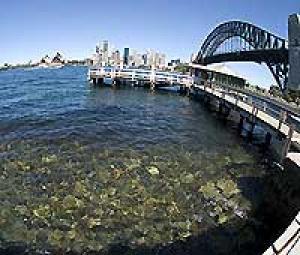 ©University of New South Wales
Heavy metals have proven to be a deadly diet for Sydney's harbour life, new research shows.