Good Monday everyone and welcome to a the post 4th of July holiday week. Many of you are probably confused by the weather as it has been anything other than July-like. This has been one of the coldest starts to July on record and a lot of people are asking one simple question... WHERE'S THE HEAT?
That reminds me of the old Wendy's commercial from the 1980s. You know the one I am talking about...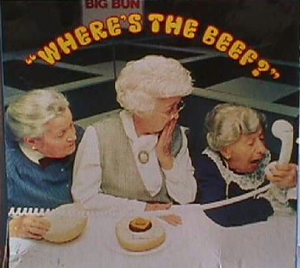 To put it all in perspective... most areas have not recorded a 80 degree temp since one week ago today. Many record low high temps have fallen over the past several days with Sunday seeing more added to the list. Take a look at this graphic I put together for you guys...