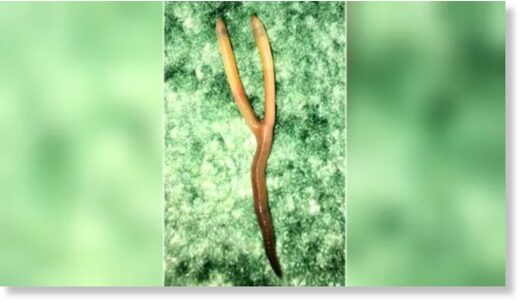 A woman from Cheltenham had quite a surprise after discovering a two-headed worm in her garden.
After Sherrie Fox found the unusual creepy crawly she decided to name one head 'Kevin' and the other 'Perry', after the famous characters played by Harry Enfield and Kathy Burke.
Sherrie and her partner came across the two-headed creature while out in her garden near Gallagher Retail Park on Sunday 8 November and took some pictures of the oddity before putting it back.