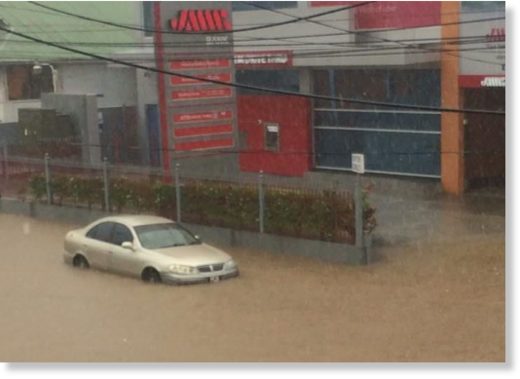 Divali celebrations on Tuesday were again marred by heavy showers and flash flooding across parts of north Trinidad.
Viral videos showed a car which had been caught in flood waters along the Eastern Main Road in St Augustine. Heavy flooding was also reported near Pasea Road in Tunapuna.
The Office of Disaster Preparedness and Management (ODPM) warned the public to stay away from the Eastern Main Road along Tunapuna and St Augustine as the roadway was impassable up until midday Tuesday.
"Citizens are kindly advised to proceed with caution on the nation's roadways, as heavy rainfall has been reported across the country."