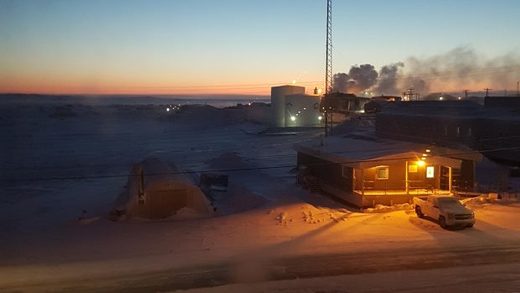 Rankin Inlet, Nunavut gets cold in the winter. Located on the
northwestern shore of the Hudson Bay
at 62 degrees and between Chesterfield Inlet and Arviat, the town is definitely in a remote yet exposed region. Weather is just a part of life and recently the weather has been colder than cold.
Schools in the south get "snow days" though when you get to the 60-degree latitudes school closures are "cold days"...usually accompanied by some snow as well. When temperatures fall to -60C with the windchill or more than just about everyone will stay home and not risk going outside and expose skin. For the past few days, schools have cautiously remained closed.
"I don't remember the last time we actually closed due to weather. This is a bit of an extreme,"
said Mike Osmond, chair of the Rankin Inlet District Education Authority.