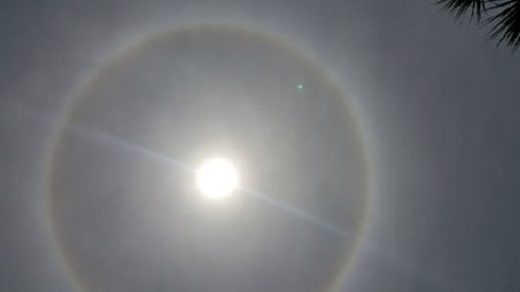 Many people took notice of a large, dramatic ring around the sun Thursday afternoon and asked us, "What is it?"
This "ring" is called a sun halo, and it's an atmospheric phenomenon not seen in Florida that often.
The sun halo was caused by clouds that were increasing very high up in the atmosphere. These clouds, called cirrus clouds, contain ice instead of water.
Ice crystals reflect light better than water droplets -- think of a prism in the sky. The ice crystals reflected the light from the sun in a full circle down to the surface, creating the sun halo.