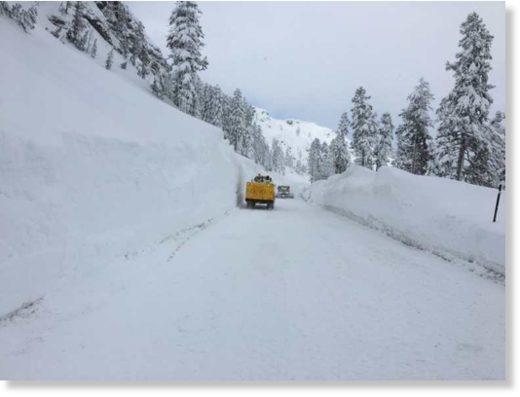 USA
After a week of fine, spring-like weather, the snow returned to Californian with a big bang last week,
two storms in five days dropping metres of snow across the Sierras. The resorts around Lake Tahoe reported some huge snow totals with Homewood topping the count with 2.5metres, Kirkwood had 2.4metres and Squaw Valley 2.2metres.
Mammoth Mountain also scored big time with 3.35 metres (11 feet) at the Summit.
Not surprisingly, the conditions were some of the best of the winter, with Tuesday and Wednesday the stand-out days. That was the story across many US resorts as the
storms tracked inland with resorts in Utah reporting two metres in 72 hours. Jackson Hole also turned on with a metre of dry snow in three days and there was also 60-100cms in Colorado.
It has been a good week, cold temps ensured quality snow and there were many reports of cold, blower pow across the western states. After a couple of days of sunshine, the snow returns to the Pacific Northwest and California tomorrow with two storms tracking through the Cascades and Sierras.
Another 1.5 metres snow is forecast for both regions by Monday.
That system will move eastward, dropping snow across Utah on Saturday, Idaho and the Tetons on Sunday while Colorado should see decent snowfalls on Monday.