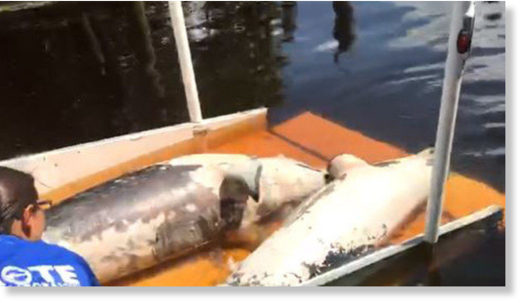 Nine dead bottlenose dolphins have been found since Tuesday in Sarasota County. Red tide is suspected in their deaths.
Mote Marine staff has been working long hours responding to reports of dolphins. manatees, sea turtles and other marine life that has been killed or sickened by red tide in southwest Florida. They do not think the red tide problem is going to end anytime soon.
Mote Marine Laboratory will be conducting autopsies on the dolphins with the hope of learning what killed them.