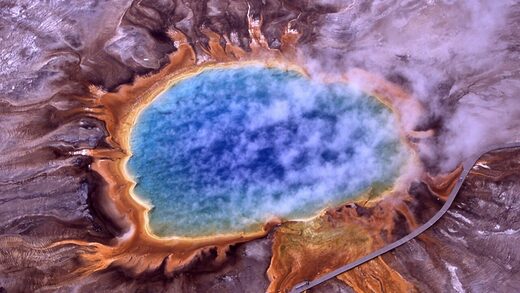 Stretching over the states of Wyoming, Idaho and Montana, the Yellowstone National Park is one of the US's most seismically active regions. Yellowstone Park is home to the
Yellowstone volcano
caldera, which has formed during the course of multiple cataclysmic eruptions in the last 3.1 million years. And although
there
has been no significant volcanism at the park in some 70,000 years
, Yellowstone continues to be rocked by thousands of
earthquakes
every single year.
According to the latest report published by the Yellowstone
Volcano
Observatory (YVO) branch of the
USGS
, September was no exception to the rule.
Comment:
Except that the quake swarms and
other
unusual activity around Yellowstone breaks the 'rule'.
Seismograph stations dotted around the park tracked and continue to track
some 283 earthquakes in the month of September
.