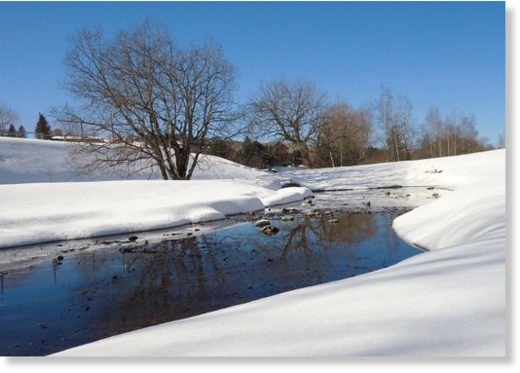 Snow has fallen in the Ardèche, Cantal, Haute-Loire and Lozère, with Météo France calling it "heavy and settled, notable and late" in the season.
Since yesterday, the four departments have been on "orange alert" - the second-most severe level - for snow and ice, with the forecaster predicting that the conditions could make driving dangerous and difficult.
The late appearance of the snow - which Météo France called "heavy and settled" - is expected to have a significant impact on spring plants and vegetation,
as well as road conditions, and any "fragile buildings".