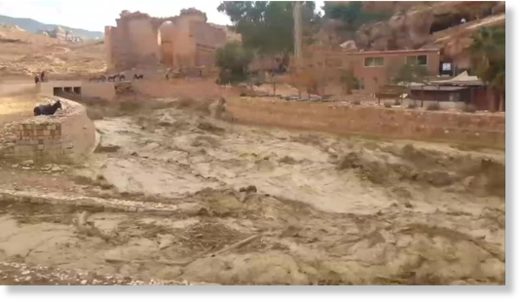 Seven people were killed on Friday in Jordan after torrential rains swept across several parts of the country
, according to Al Arabiya news channel correspondent.
The Jordanian civil defense rescued a young girl and recovered the body of her sister after heavy flash floods swept their father's vehicle in the Malih area of the governorate of Madaba, while 11 others were injured in different areas of the country.
A spokesman for the Civil Defense Iyad al-Amro, told Al Arabiya that members of the Civil Defense were searching for three other missing members of the surviving child's family.