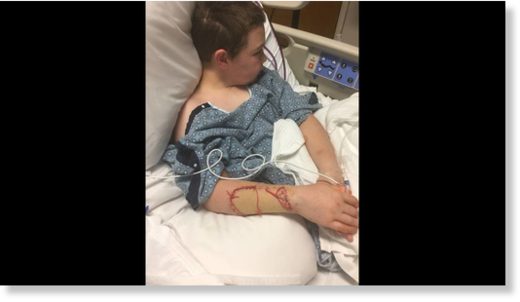 A shark bit 10-year-old Jei's right forearm
while he and his older brother were splashing in waist-deep water Sunday, his mom Tonya Turrell told the
Island Packet.
They had only been at the beach for about an hour when Tonya heard her younger son screaming and made out the word "shark!" That's when she saw the blood, she said.
Jei was airlifted to the Memorial University Medical Center in Savannah. The rest of the family followed in their car.
"That was the longest hour of my life, driving here," his mom said. They didn't know how bad his injuries were. They didn't know what to expect. All they were told was that getting him to a trauma center was the first priority.