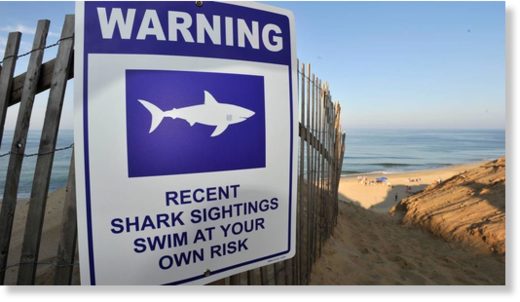 A man was
attacked by a shark
while swimming off a Cape Cod beach Wednesday, and suffered what one witness called a "very serious" injury,
Cape Cod Times
reported.
A town official in Truro, where the attack occurred, said the 61-year-old man suffered "deep puncture wounds to the hip and torso area," and had to be taken to the hospital by helicopter, according to boston25news.com.
Before he was taken to a hospital in Boston, the man said he was standing in ocean water 30 yards from the Long Nook Beach when he was attacked by the shark, per WCVB.
There is no word on the man's condition, but the beach was closed after he was attacked at about 4:15 p.m., the
Boston Globe
reported.