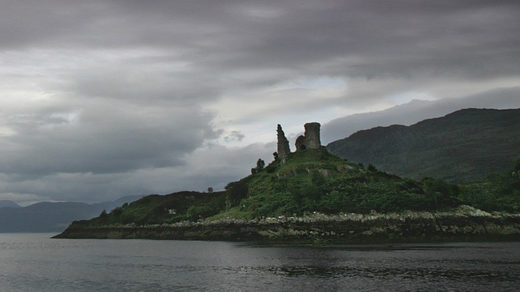 An ancient castle on the northwest coast of Scotland has been heavily damaged by a lightning strike that a witness compared to a "massive fireball."
Castle Maol on the Isle of Skye was left significantly damaged by the dramatic display of nature's power. Local hotel manager Robert Ireland captured dramatic footage of the powerful strike that blasted the ancient tower.
Duncan Barwise, who was safely indoors during the violent storm, described it as
"a rare and unnerving combination of lightning, thunder, violent wind, and wet snow."
Local man Barwise captured before and after photos of the ruin.