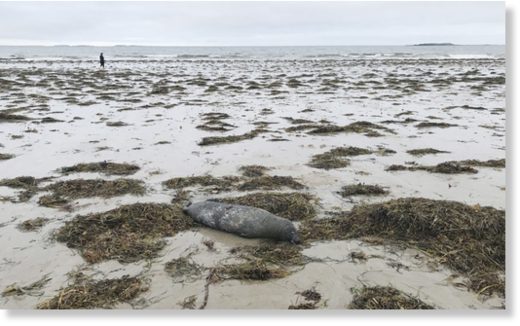 Marine mammal experts are testing tissue samples for a potential common cause of the surge in carcasses found on the state's beaches this year.
Marine mammal experts are at a loss to explain why a large number of harbor seals have turned up dead on beaches in southern Maine this summer.
The most recent cluster of deaths was reported Monday when the carcasses of 11 harbor seals, mostly pups, were discovered on Bayview and Kinney Shores beaches in Saco. Those beaches are situated between Ocean Park and Ferry Beach State Park.
In the past two days, more than 30 dead harbor seals have washed ashore on southern Maine beaches, including Wells Beach and Ogunquit Beach, said Lynda Doughty, executive director of Marine Mammals of Maine, which investigated the Saco seal deaths.