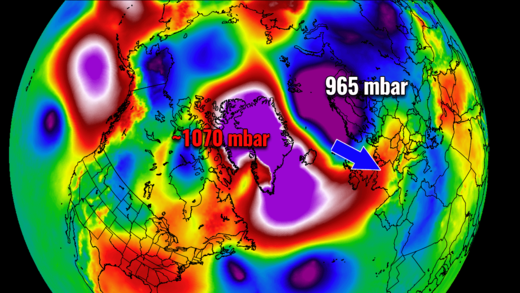 An exceptional, more than 100 mbar pressure difference between Greenland and northern Europe on Sunday has released a massive Arctic cold blast towards continental Europe. The sharp Arctic front is racing south and
will result in intense snow with blizzard conditions across Slovenia and Croatia
on Tuesday. Then,
destructive and widespread frost to vulnerable vegetation is expected across central Europe
.
A very
dramatic weather pattern change is underway
this Easter Monday as a deep Arctic cold-core is moving south across western and northern Europe. The first impact is over the UK and Ireland, then the core will spread towards central Europe and the Mediterranean tonight into mid-week days.