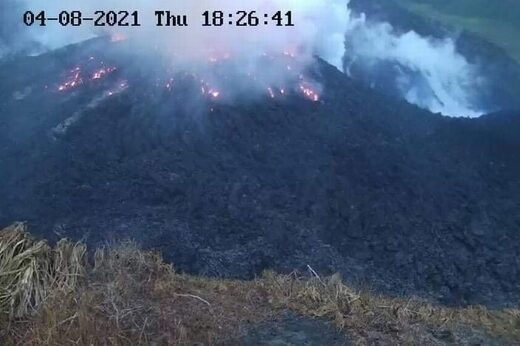 A Caribbean island has issued a red alert and ordered an evacuation after warnings of an 'imminent' volcanic eruption.
Residents of St Vincent have been told to leave their homes due to the 'significant increase in the risk of an eruption.'
The government said on Thursday that the danger centres on the La Soufriere volcano in the northern region of the island.
Ralph Gonsalves, Prime Minister of St. Vincent and the Grenadines, said people living in so-called red zones in the northwest and northeast of the island needed to leave immediately as the volcano pumped out more smoke and steam.
"There is now in the country an evacuation order," he said in a message broadcast on social media.
St. Vincent's National Emergency Management Organisation (NEMO) said on
Twitter
there was now a "substantial prospect of disaster" due to the pick-up in La Soufriere's seismic activity.