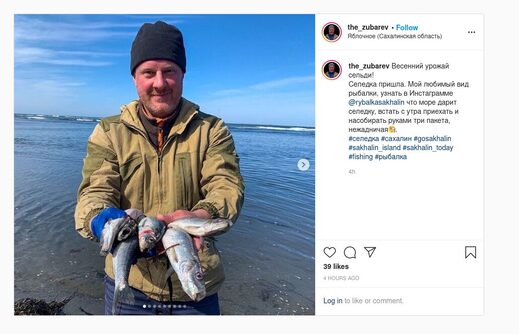 Images have emerged online showing the coast of the Russian Sakhalin Island in the Pacific Ocean covered with fish. With ecologists saying they're safe to eat, excited fishermen hurried to the seafront for the easiest catch.
Videos of Pacific herring covering Sakhalin's south-western coastline were posted online on Sunday. What looks like thousands of fish, both moving and still, can be seen ashore, with excited men walking among them.
Local ecologist Dmitry Lisitsyn, who posted some of the videos,
said that, far from being an ecological disaster, this is a positive sign. The fish, also known as California herring, are on their spawning run, and there are so many that some of them are being washed ashore.
The phenomenon shows that the herring population is not endangered, according to the expert.