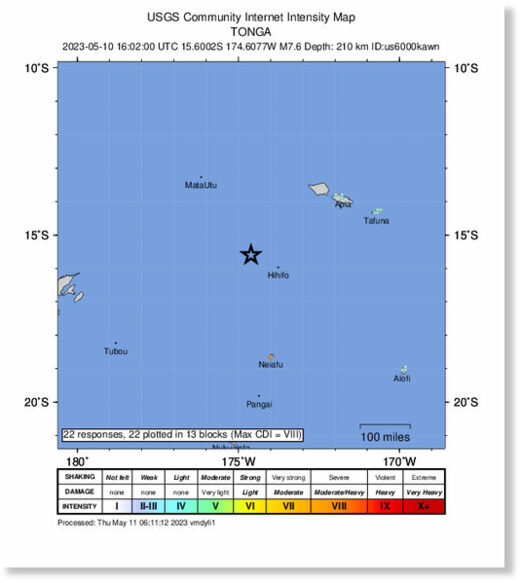 An earthquake of magnitude 7.4 struck off Tonga on Thursday, United States Geological Survey said.
The quake was at a depth of 212 km (132 miles) and the epicenter was at a distance of 73km northwest of Hihifo, Tonga, the USGS reported.
Hihifo is the main village on the island of Niuatoputapu, north of Tonga's main group of islands.
The U.S. Tsunami Warning System said there was no tsunami warning.
Angie Pula Letuligasenoa was in her home in Iliili, near Pago Pago International Airport, when the 'rolling' earthquake struck.