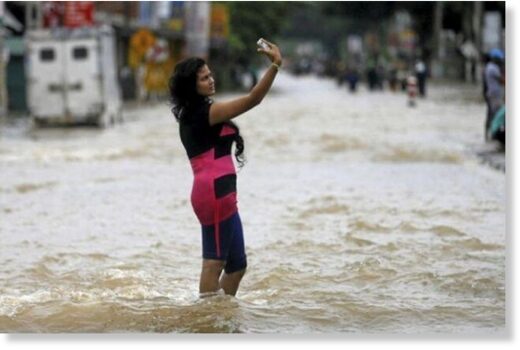 Floods caused by torrential rains have killed at least 25 people and injured seven in recent days, Sri Lanka's Disaster Management Centre (DMC) reported. So far, more than 200,000 people in 145 divisional secretariats in 17 districts have been affected, but this could change.
Fearing landslides, the authorities have ordered the closure until tomorrow of the road connecting the capital to Kandy at Pahala Kadugannawa (Kegalle district). In several areas, people have been ordered to evacuate with immediate effect. In Jaffna Province, schools have been closed until a later date.
Priyankara Costa, a resident of Madampe, a village in North Western Province, told AsiaNews that the fury of the waters swept away his cultivated land. "We have never experienced such terrible rain and flooding," he explained.
His son is studying at Jaffna University and had to leave his boarding house in a hurry due to the danger of flooding. For now, he is staying at a campus hostel.