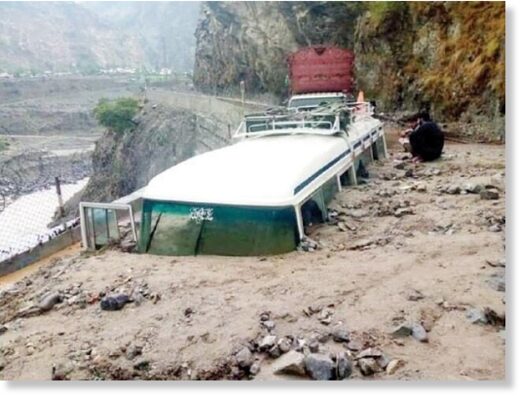 Heavy rain and flash floods on Wednesday wreaked havoc in Upper Kohistan district with the
landslides blocking the Karakoram Highway at various points and floodwaters washing away many link roads, bridges and school buildings.
District education officer Sharafat Khan told reporters here that he had declared three days vacation in schools for the disposal of rubble and floodwaters.
The residents said the Karakoram Highway was blocked in Khushi area early morning by the heavy mudslides from mountains.
They said a landslide hit a passenger coach bound for Mansehra from Khushi area but four people travelling in it remained unhurt and came rushing out of it.