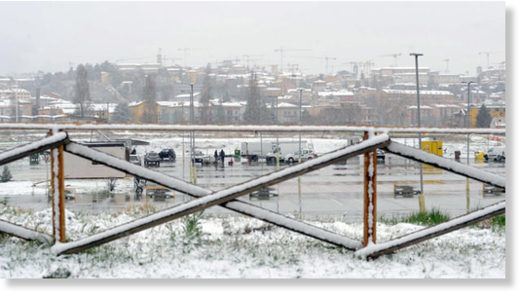 The end of March is set to be unusually cold across much of Italy after weeks of mild weather, with wind, rain and even snow in some places this week.
Some parts of southern Italy woke up to snow or hail on Tuesday morning and temperatures dropped across the country as a cycle of freezing air moved in from Russia across parts of the Mediterranean.
The south-east cast of Italy, which has been basking in unusually high temperatures of around 20 degrees, saw snow and hail on Tuesday morning as temperatures plunged.