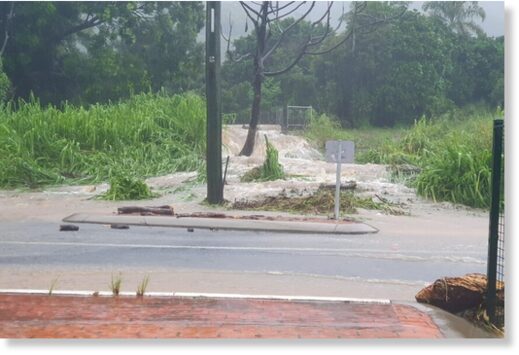 The wet season deluge continues in Far North Queensland where landslides have closed major roads, with drivers stuck in floodwaters and a
flood watch alert in place for hundreds of kilometres of river systems.
Cairns has received more than 200 millimetres of rain since 9am yesterday, while Kuranda, to the west of the city, has received more than 300mm.
Several major far-north roads have been closed due to landslides and fallen trees.
A 60-year-old driver became stuck in floodwaters in the Cairns suburb of Clifton Beach just before 7am, but was able to escape the car before help arrived, according to the Queensland Fire and Rescue Service.
Emergency Management Queensland regional director Wayne Coutts said there had been several jobs this morning, mainly leaking roofs.