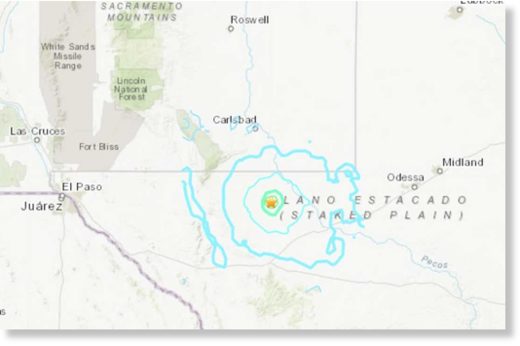 A 5.0 magnitude earthquake rattled West Texas on Thursday morning, the U.S. Geological Survey said.
The quake epicenter was about 27 miles west of Mentone, Texas, and was
located 3 miles below the surface
. It hit at 10:16 a.m CDT.
Residents of El Paso, about 175 miles west of the reported epicenter, felt the quake, which was originally rated at 4.7 magnitude.
The El Paso region isn't accustomed to being rattled by earthquakes, and incredulous residents wondered aloud on social media about what they had just felt.