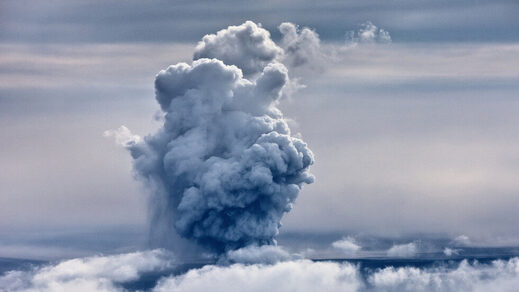 Scientists in Iceland have raised the threat level for the Grimsvotn volcano, warning there are now multiple indications that an eruption could soon take place.
This volcano experienced an unusually powerful eruption in 2011, firing a 20km pillar of ash into the air, but was overshadowed by the smaller eruption of the Eyjafjallajokull volcano the previous year, which forced the cancellation of some 100,000 flights in an unprecedented disruption.
Recently, the volcano has been observed "inflating" as new magma enters the chambers beneath it once again, and the resulting increased thermal activity has melted more ice. Localized earthquake activity has also increased, all combining to suggest that an eruption may soon take place.
Seismologists are now on the lookout for an intense swarm of earthquakes, which could last up to 10 hours, signaling a rush of magma to the surface and an imminent eruption.
Though a slim possibility, an eruption event of a similar scale to 2011 would exacerbate an already precarious situation for the airline industry which has been hammered by the coronavirus pandemic.