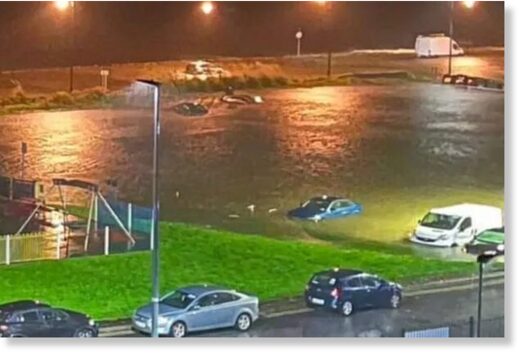 Salthill has been majorly flooded as seawater combined, with heavy rain, overwhelmed the town in the early hours of the morning.
Photos posted on social media show cars submerged up to their headlights parked near the seafront in the town.
The images were shared by Carlow Weather, who posted this morning that "Official stations show top gusts from Storm Debi was 113kmh at Knock Airport."
"Photos from Salthill in Galway by Neasa Conneally show cars flooded on the prom. Who parks their car there during Storm Debi?