Earth Changes
Treasures of Wisdom
YouTube
Sun, 03 Jan 2021 16:03 UTC
---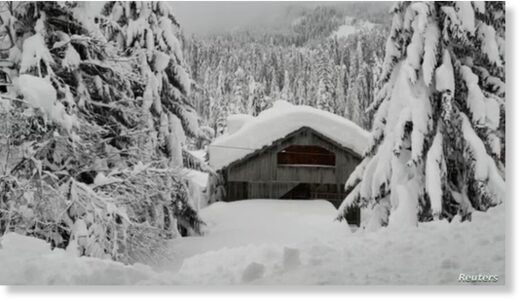 European weather forecasters say about 2 meters (over 6 feet) of snow fell early Monday in parts of northern Italy's alpine region, blocking roads and burying cars and houses in some areas.
From its Twitter account, the Alpine-Adriatic Meteorological Society posted video from Italy's northeastern area of Comelico, near the border with Austria.
Snow blocked the entrances to homes and buildings,
with more snow falling in the small village of Sappada, in the region of Friuli-Venezia Giulia.
Italian firefighters said they carried out more than 100 operations to clear roads of snow.
---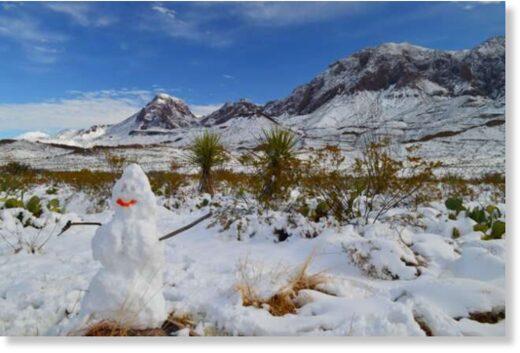 A foot and a half of snow in Texas?
On New Year's Day, Big Bend National Park — usually concerned with heat stroke or bears — warned visitors help would not be forthcoming if they got stuck in the snow that had blanketed the park the night before.
"Roads in Big Bend National Park are currently impassable," officials wrote on Facebook.
"We received between 12-18 inches of snow last night and it's still snowing.
Please do not attempt to enter the park."
Snowfall total maps released by the National Weather Service confirm 12 to 18 inches of snow were dumped on the West Texas park. The holiday storm stranded drivers on interstates, including one Trump bus tour destined for the Alamo in San Antonio.
---
Siphokazi Vuso
IOL
Tue, 05 Jan 2021 13:09 UTC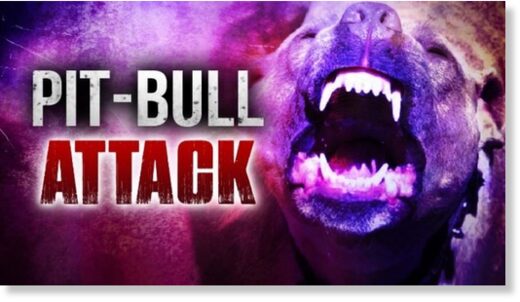 The family of four-year-old Milani Keke, who was mauled to death by two pitbulls in Gugulethu at the weekend, said they were struggling to come to terms with their loss.
Milani was attacked by the dogs when he tried to retrieve a ball while playing rugby with friends at home on Sunday.
The animals are currently in the care of the SPCA as investigations continue.
Speaking to the
Cape Times
on Monday, his traumatised mother, Nothemba Keke, said she was inside her home when the incident happened.
---
Richard Davies
Floodlist
Tue, 05 Jan 2021 12:44 UTC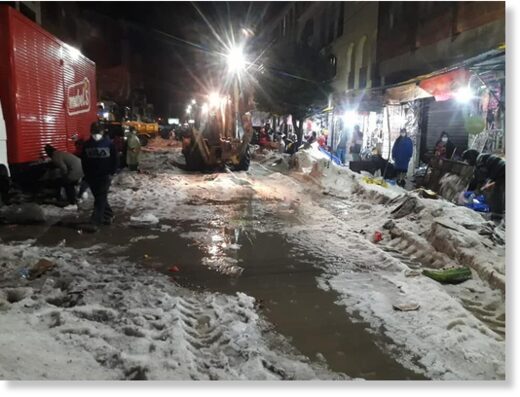 A short period of torrential rain and hail during the afternoon of 04 January 2021 caused flash flooding in parts of the city of Sucre in Chuquisaca Department, Bolivia.
Authorities report that at least 4 people died, 6 are missing and 7 were injured as a result of the severe weather.
The intense rain and hail also caused considerable material damage to vehicles and buildings. Several stalls of traders from the Mercado Campesino were swept away.
Police in Chuquisaca reported that 14 people were rescued with symptoms of hypothermia and were taken to different medical centres. Seven were later discharged and the rest remain under hospital care
In a statement, President of Bolivia, Luis Arce, expressed his condolences to the relatives of the deceased.
---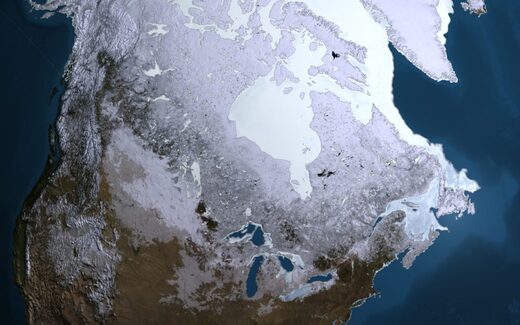 Temperatures on planet Earth have plummeted in line with the great conjunction, the ongoing magnetic reversal/excursion, and the ever-intensifying Grand Solar Minimum — the time to prepare is now: grow your own.
Since its February 2020 high of 0.76C, the UAH Satellite-Based Temperature of the Global Lower Atmosphere has plunged by almost half a degree Celsius to just
0.27C
above baseline in December 2020 (the latest data-point).
Looking at the Sun, the cycles, the past, and the graphs, it is reasonable to assume that there is only one way from here, and that's down.
Sunspots (a good barometer for solar activity) were missing through most of 2020, and despite a violent uptick around the beginning of the third quarter, the magnetic signature of this cycle always appeared weak. And indeed, this uptick has proved brief as today, Jan 4, 2021, the Earth-facing solar disc is once again blank, there are zero sunspots:
---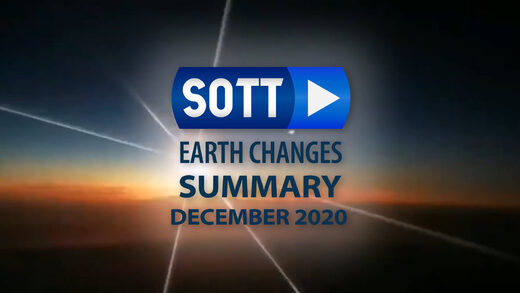 2020 ended with some amazing Earth Changes events, including a huge bolide that detonated above western China in late December. The largest meteor fireball event of the year, there hasn't been as spectacular an atmospheric event (caught on camera anyway) since the Chelyabinsk meteor of 2013. Additionally, there were many other meteor fireball sightings globally last month, including two seen from the US state of Idaho.
Deluges across Southeast Asia last month included nonstop downpours in Vietnam that resulted in severe flooding and killed some 280 people, with dozens more reported missing. Central Philipines is another area that has been hit by nonstop rain, and since October. Meanwhile, floodwaters in western Indonesia reached as high as 5 meters, causing widespread damage. Heavy rains and extreme flooding also hit Brazil for the second month in a row. Authorities there confirmed that at least 700 died just in Rio de Janeiro - and within one week.
Elsewhere a mammoth 700 meter-wide "quick clay slide" in Ask, Norway destroyed 30 houses, injured at least 10 people, and left 21 missing. At least 1,000 residents were evacuated from the area. This was the second such event reported this year in Norway and the largest in the area so far. The first one took place in June and ran more than 600 meters along the shore and 150 meters inland.
All this and more in our SOTT Earth Changes Summary for December 2020:
---
Bar Peleg
Haaretz
Mon, 04 Jan 2021 10:44 UTC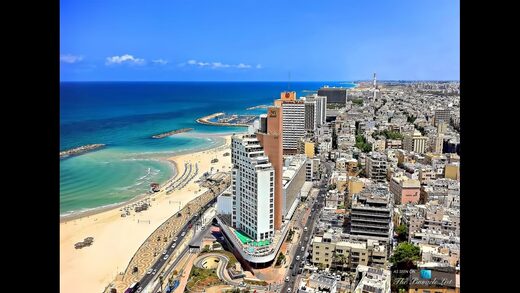 The Tel Aviv municipality on Saturday informed dozens of residents of two apartment buildings in the center of the city that they may return to their homes, days after they were evacuated when
the ground suddenly began heating up and emitted steam
.
Experts who were called in did not detect any dangerous substances at the site or any risk to the buildings' stability, and the source of the heat was said by the municipality to be "trapped energy" from an unknown source.
The city said it would "continue to monitor the temperature of the ground, which is expected to take a long time to cool, and will continue to look into the causes of the unusual event."
Comment:
It remains to be seen just what caused the heating up of the ground but, if it is related to geological phenomena, we may find clues as to what may have happened by looking at events elsewhere:
---
Richard Davies
Floodlist
Sun, 03 Jan 2021 20:16 UTC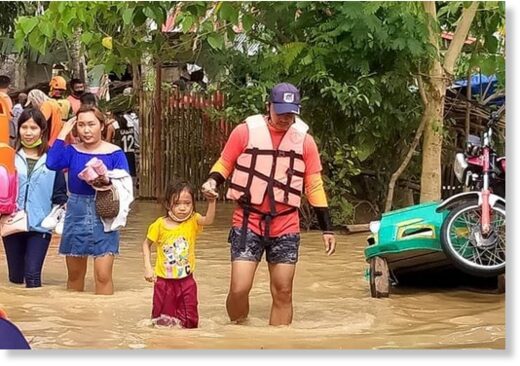 The Philippine News Agency (PNA) reported flooding in central areas of the country from 01 January 2021 following heavy rain brought by the tail end of a frontal system.
Two fatalities were reported in Bicol Region, where 3 people were also reported missing. One person died in floods in Negros Occidental Province of Western Visayas region.
In Bicol, 1 person died and 3 were missing after floods in Camarines Sur. Another fatality was reported in Sorsogon.
As of 02 January, 106 incidents of flooding had been reported across Bicol, along with 24 landslides.
Meanwhile in Western Visayas region, PNA said at least one person died and almost 15,000 families were affected by flash floods
caused by heavy rains in four localities in northern Negros Occidental from 01 January 2021.
---
Richard Davies
Floodlist
Mon, 04 Jan 2021 19:58 UTC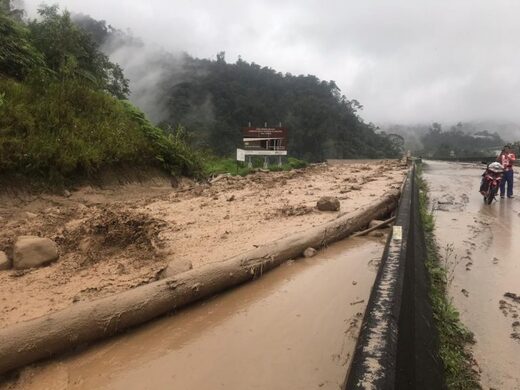 At least 1 person has died and
around 9,000 people displaced after flooding in Johor, Pahang and Terengganu states of Malaysia.
Flooding began on 01 January 2021 after a period of heavy rainfall.
This is the fourth spate of flooding in the region since November 2020.
Officials reported 6,706 people across 9 districts in Johor had been rescued and evacuated to safety as of 03 January 2021, according to Malaysia's disaster agency NADMA. The state capital, Johor Bahru, is the worst affected area. The city recorded more than 360 mm of rain in 72 hours to 03 January.
State news agency Bernama reported 1 person died in floods in Johor. Another person is missing feared dead after a vehicle was swept away by flood waters.
---